CARTELL 2019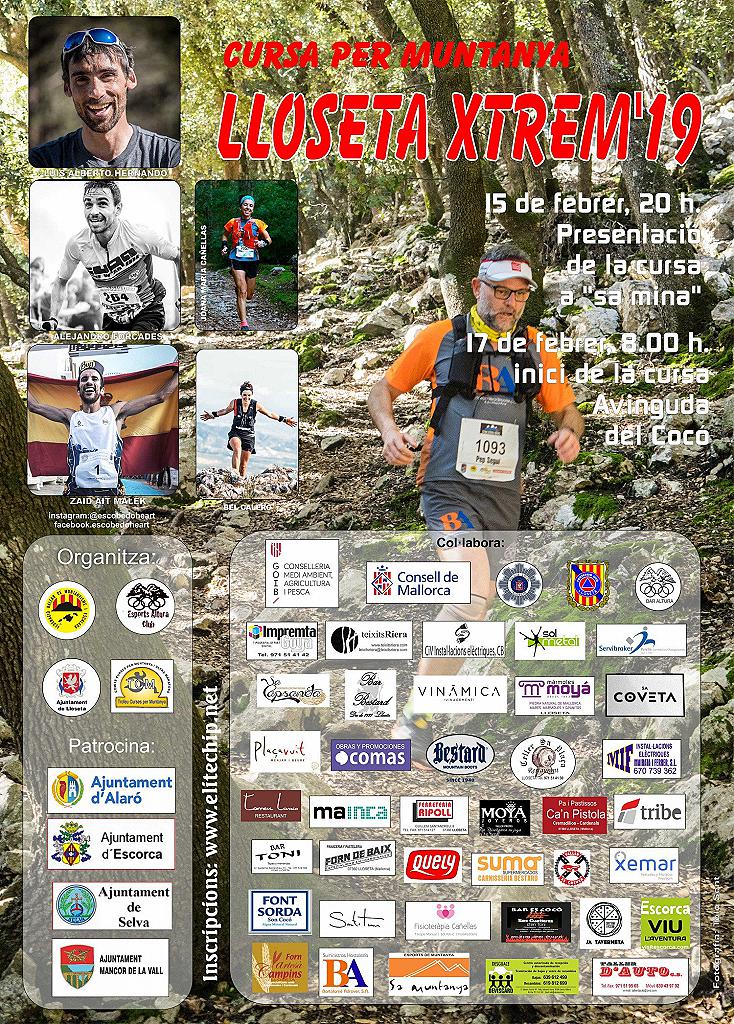 CxM Lloseta Xtrem 2020
35,5 Km
02/05/2020
CURSA PER MUNTANYA LLOSETA XTREM 2020
CURSA PER MUNTANYA DE LLARGA DISTÀNCIA (35,5 KM)
Horaris:
07.00 h Concentració, entrega de dorsals, revisió Llicències i servei de guarda-roba.

07.45 h Control dorsal, número gels i entrada a cambra de sortida.

08.00 h Inici prova.(Avda. Coco, davant bar l'Altura de Lloseta)

15.30 h Tancament de la cursa (davant bar l'Altura de Lloseta)

13.30 h Entrega de Trofeus.
RECORREGUT
Té la sortida i arribada al poble de Lloseta.
SORTIDA NEUTRALITZADA DES DE L'AV. DEL COCÓ
(DAVANT BAR L'ALTURA) FINS L'ESTACIÓ D'AIGUA D'EMAYA
Warning Elitechip Queries!
Elitechip is not constantly checking Facebook conversations. If you have any questions or queries regarding the competition or other issue, please use the
Contact Form
so we can reply you in the shortest possible time.