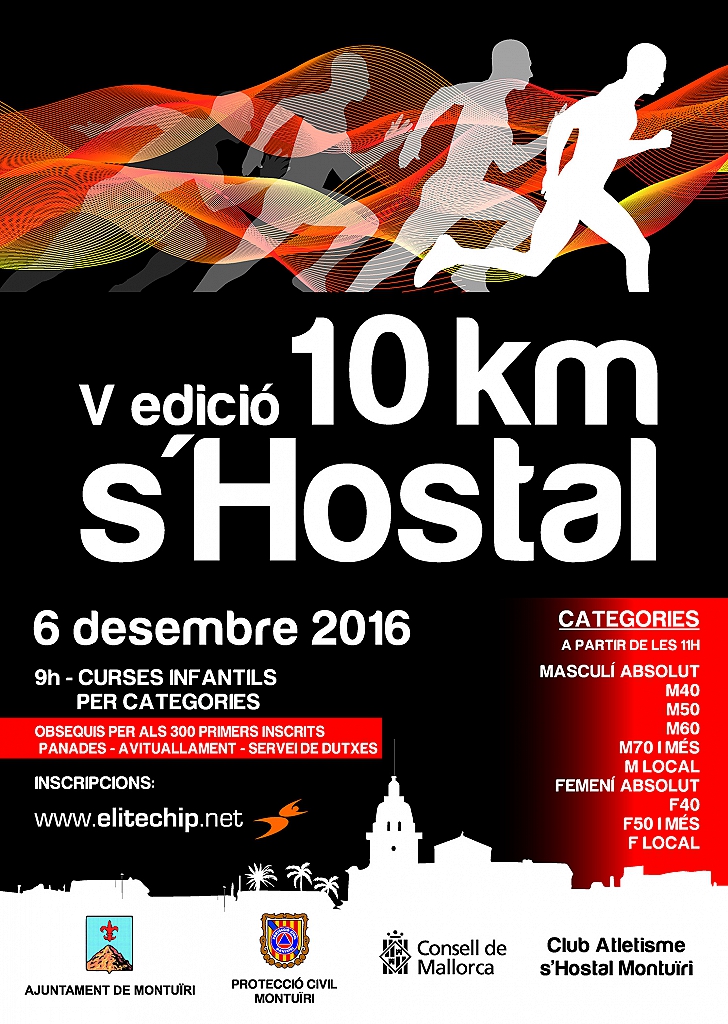 La V cursa Popular s'Hostal de Montuïri tendrà lloc Dimarts 6 de desembre de 2016.
Bar Hostal, carretera vella de Manacor, nº59
Horari, distancies:
Preu:
Categories:
Masculí absolut

M40

M50

M60

M70 i més

M Locals
Femení absolut

F40

F50 i més

F Locals
Obsequis per als 300 primers inscrits
Panades- Avituallament- Servei de dutxes
Warning Elitechip Queries!
Elitechip is not constantly checking Facebook conversations. If you have any questions or queries regarding the competition or other issue, please use the
Contact Form
so we can reply you in the shortest possible time.