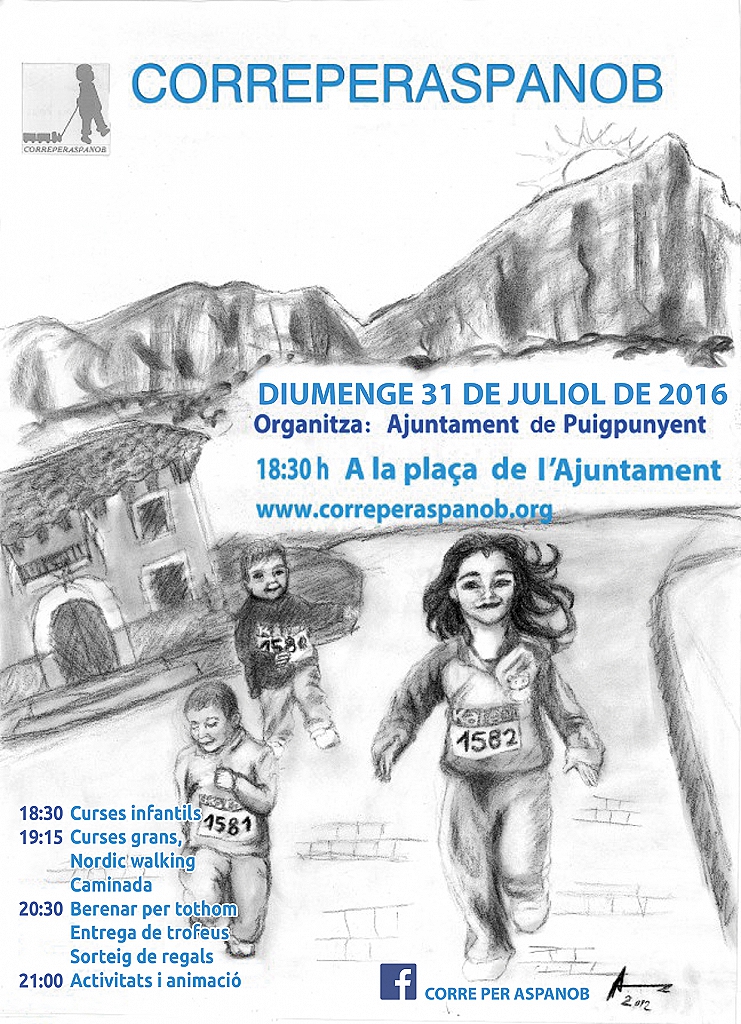 CORRER POR ASPANOB
ESTA CARRERA NO SERA CRONOMETRADA CON CHIP
Inscripción el mismo día de la prueba o a traves de la pagina web del evento www.correperaspanob.org

18.30 Cursas Infantiles

19.15 Cursa adultos , Nordic Walking, Caminata.

20.30 Merienda para todos, entrega de trofeos, sorteo de regalos.

21.00 Actividades y animación.
Warning Elitechip Queries!
Elitechip is not constantly checking Facebook conversations. If you have any questions or queries regarding the competition or other issue, please use the
Contact Form
so we can reply you in the shortest possible time.