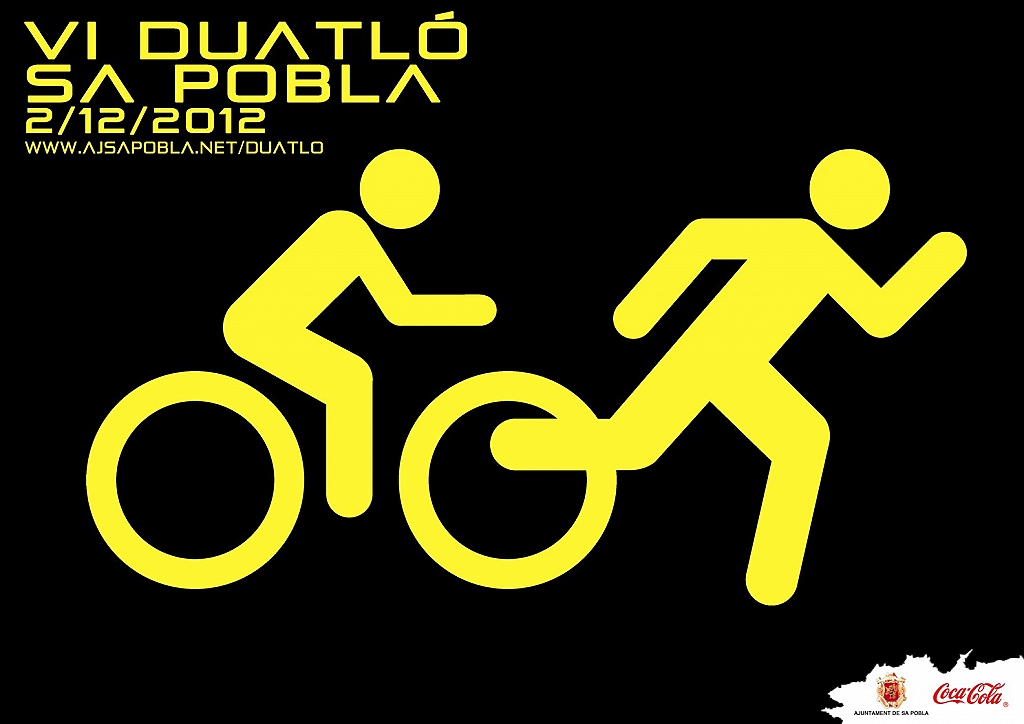 Dia: Diumenge, 2 de desembre de 2012
Hora d'inici: a les 10:00 hores
Lloc: Poliesportiu Municipal de sa Pobla
Preu:
Categoria individual:
13€ + 3€ per lloguer de xip
Categoria relleus:
26€ + 3€ per lloguer de xip
Inscripcions: Fins a mitja hora abans de la cursa, a la web www.elitechip.net
Categories:
Individual Masculina
Individual Femenina
Relleus Masculina
Relleus Femenina
Relleus Mixt
Recollida de dorsals: fins a les 9:30h en el Poliesportiu Municipal de sa Pobla.
Página web oficial - Duatlo Sa Pobla
Contacte
Si vols més informació pots telefonar a: Miquel Capó 610 365 321 / Joan Bernat 610 273 366. o enviant un correu electrònic a duatlo@sapobla.cat
Warning Elitechip Queries!
Elitechip is not constantly checking Facebook conversations. If you have any questions or queries regarding the competition or other issue, please use the
Contact Form
so we can reply you in the shortest possible time.