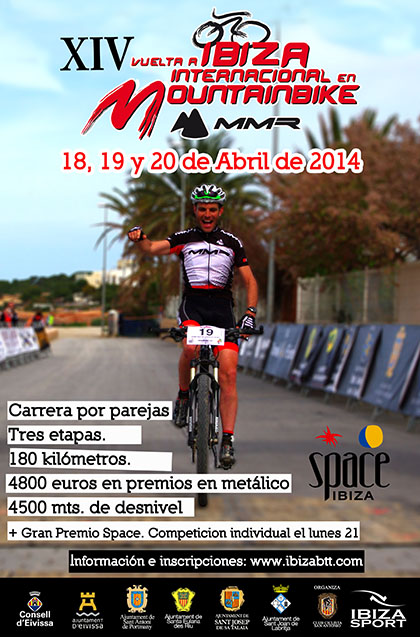 Vuelta a Ibiza Internacional en Mountain Bike 2014 MMR, se celebrara los días 18, 19 y 20 de abril ,continuara siendo una carrera por parejas de la modalidad XCO (Cross Country Olympic), así como 4.800 € en premios en metálico.
Gracias a las fechas la IBZMMR14 es un atractivo para iniciar la temporada de competición, contacto con un buen clima y los mejores bikers del momento.
Novedad de este año se celebrara una carrera individual y no contara para los premios ni clasificación de la IBZMMR14, el lunes 21 de abril para los que les queden fuerzas en las piernas todavía.
Mas Información:
Warning Elitechip Queries!
Elitechip is not constantly checking Facebook conversations. If you have any questions or queries regarding the competition or other issue, please use the
Contact Form
so we can reply you in the shortest possible time.